What are the various types of cosmetic injections used for beauty enhancement, and how do they address specific aesthetic concerns?
There are various types of cosmetic injections that can be performed for beauty enhancement. These injections are often administered by trained healthcare providers and can help address various aesthetic concerns. Here are some common types of beauty-enhancing injections:
Botox (Botulinum Toxin Type A): Botox injections are primarily used to relax the muscles responsible for causing wrinkles. They are effective in reducing dynamic wrinkles, such as crow's feet, frown lines, and forehead lines. Botox can also be used for preventive treatment to delay the formation of wrinkles.

Dermal Fillers: Dermal fillers are used to add volume, smooth out wrinkles, and enhance facial contours. 

Lip Fillers: Lip fillers, often made of hyaluronic acid, are specifically designed to enhance the volume and shape of the lips, providing a fuller and more youthful appearance.

Cheek Fillers: Cheek fillers can restore lost volume in the cheeks, enhance cheek contours, and create a more youthful mid-face appearance.

Under-Eye Fillers: These fillers are used to reduce the appearance of dark circles and hollows under the eyes, resulting in a refreshed look.

Non-Surgical Rhinoplasty: Dermal fillers can be used for non-surgical nose reshaping, correcting minor imperfections or asymmetry of the nose.

Hand Rejuvenation: Fillers can plump the back of the hands, reducing the visibility of veins and tendons, and making the hands appear more youthful.

Temple Fillers: Temple fillers restore volume to the temples, which can hollow out with age, creating a more youthful appearance.

Jawline and Chin Enhancement: Fillers can enhance the jawline and chin's definition, creating a more sculpted and balanced facial profile.

Non-Surgical Brow Lift: Fillers can be used to lift and shape the eyebrows, creating a more youthful and awake look.

Platelet-Rich Plasma (PRP) Injections: PRP injections involve using the patient's own blood to stimulate tissue repair and collagen production. They are used for facial rejuvenation, particularly to improve skin texture and reduce the appearance of fine lines.

Kybella (Deoxycholic Acid): Kybella is used to reduce the appearance of a double chin by breaking down fat cells in the area.

Sculptra (Poly-L-Lactic Acid): Sculptra stimulates collagen production and is used for facial volume restoration and rejuvenation.

PDO Thread Lift: PDO (Polydioxanone) threads are inserted beneath the skin to lift and tighten sagging facial tissues, providing a non-surgical facelift effect.
The choice of injection type depends on your specific goals and the area you want to enhance or rejuvenate. Consultation with a qualified healthcare provider is essential to discuss your needs and determine the most appropriate treatment for you.
Botox
Botox, short for Botulinum Toxin, is a popular non-surgical cosmetic treatment that has been used for decades to reduce the appearance of wrinkles and fine lines on the face. It is one of the most sought-after procedures in the field of medical aesthetics.
How Botox Works:
Botox works by temporarily relaxing the muscles responsible for causing wrinkles. It does this by blocking the signals from the nerves to the muscles. When the muscles can't contract, the wrinkles in the overlying skin relax and soften, resulting in a smoother and more youthful appearance.
Common Uses of Botox:
Wrinkle Reduction: Botox is primarily known for its ability to reduce dynamic wrinkles, which are caused by repeated facial expressions. These often appear as crow's feet, frown lines, and forehead lines.
Preventive Treatment: Some individuals choose Botox as a preventive measure to slow down the formation of wrinkles. Starting Botox early can help maintain a youthful appearance.
Excessive Sweating (Hyperhidrosis): Botox injections can effectively treat hyperhidrosis, a condition characterized by excessive sweating in areas like the underarms, palms, and feet.
Migraine Relief: Botox has been approved for the treatment of chronic migraines in adults. It can reduce the frequency and severity of migraine headaches.
The Botox Procedure:
Consultation: A consultation with a qualified healthcare provider is the first step. They will assess your concerns, discuss your goals, and determine if Botox is the right treatment for you.
Treatment: Botox is injected using a fine needle into specific muscle areas. The procedure is quick and relatively painless, with minimal discomfort.
Results: Results typically become visible within a few days, with the full effects appearing within 1-2 weeks. Botox results can last for 3-4 months, after which additional treatments are required to maintain the results.
Safety and Side Effects:
Botox is considered safe when administered by a trained and qualified healthcare professional. Common side effects are temporary and mild, including slight bruising, redness, or swelling at the injection site. Serious side effects are rare.
Choosing a Provider:
It's crucial to choose a licensed and experienced healthcare provider for Botox injections. They will ensure the treatment is tailored to your needs and performed safely.
Conclusion:
Botox is a widely recognized and trusted treatment for achieving a more youthful and refreshed appearance without the need for surgery. With its proven track record, it continues to be a popular choice for those looking to address facial wrinkles and other cosmetic concerns.
Dermal Filler
Take a look at the result
Before
After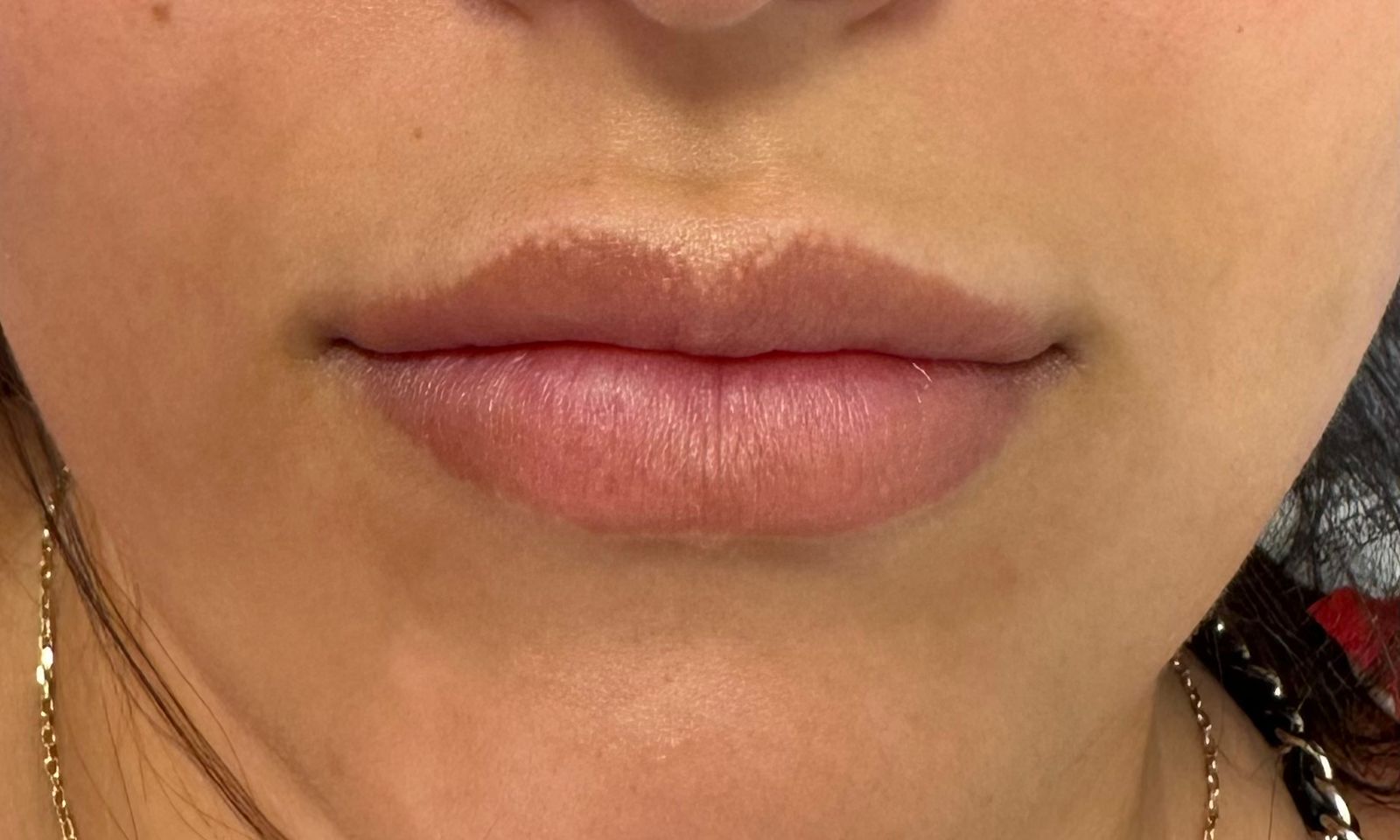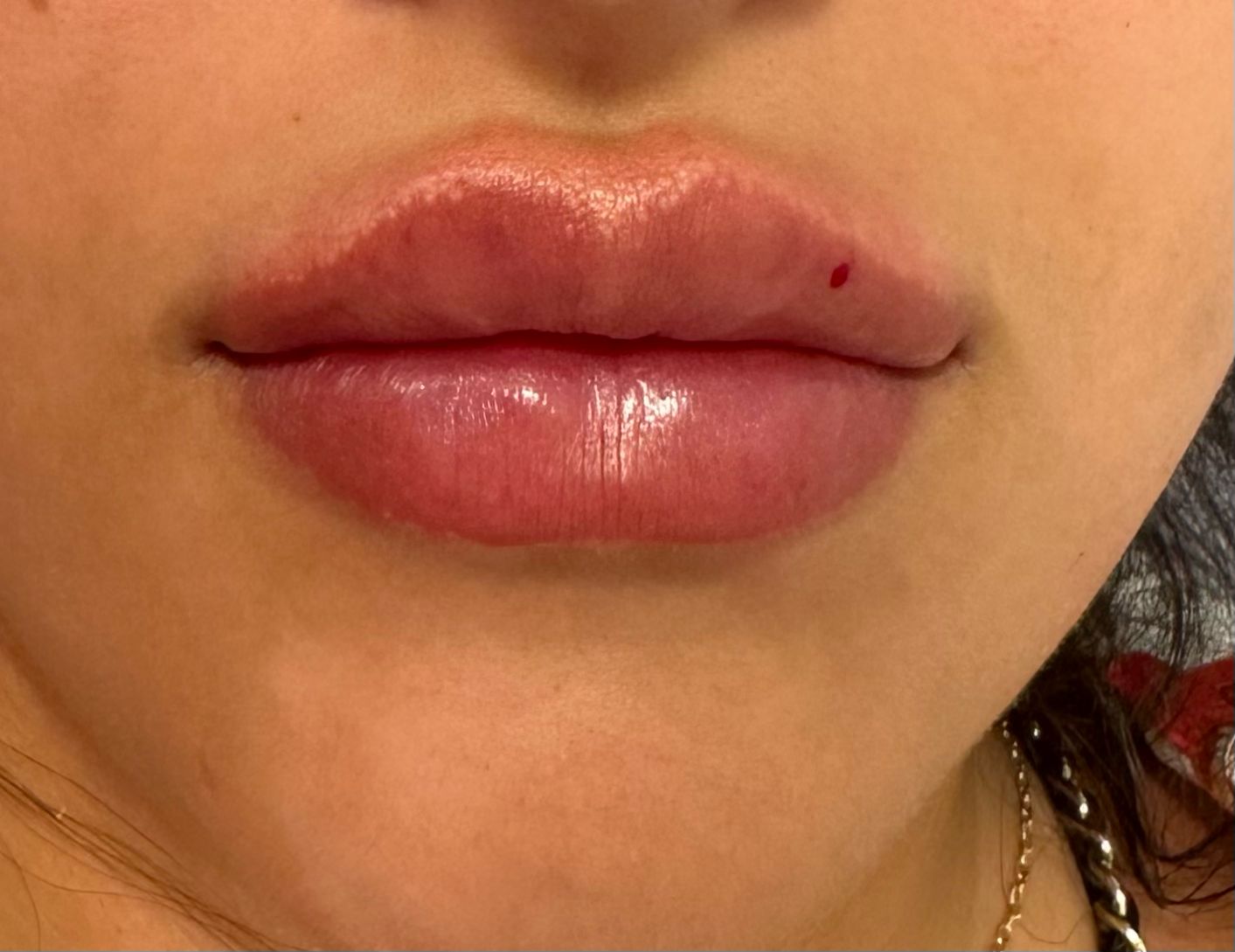 Jordan , Amman
Mecca street 145 , 4th floor (BMW building)